The 'Willis Effect' trebles the number of juniors at Warwick Boat Club Tennis Camp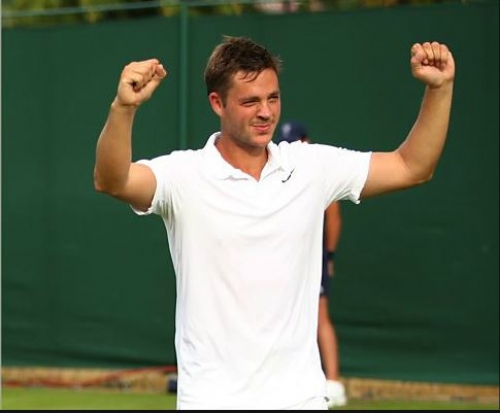 After playing Roger Federer aka The GOAT (*) on the centre court at Wimbledon, Marcus Willis is now inspiring a new generation of tennis players at Warwick Boat Club. Given a hero's welcome by his legion of new fans, Marcus is using his new found fame to inspire more juniors to play tennis. Given the chance to play against Marcus, the juniors were all impressed with his skills and enthusiasm. He was delighted they are outdoors, exercising and learning a sport they can play for years to come.
See more in this BBC Midlands Today report from the club - beware this video includes scenes of shoe throwing...!
Warwick Boat Club offers tennis summer camps, coaching for all standards, team play, competitions, socials. As you can tell from the club's name, we started as a Rowing club and have an active rowing section participating in regattas nationwide. The club is set on a beautiful stretch of the River Avon under the walls of Warwick Castle. Uniquely, it combines four sports: Tennis, Rowing, Squash and Bowls on the same site and can provide a lifetime of sporting enjoyment. Membership is open for all ages - click here to complete the simple online application form.
(*) Greatest Of All Time