Marcus Willis granted life membership of Warwick Boat Club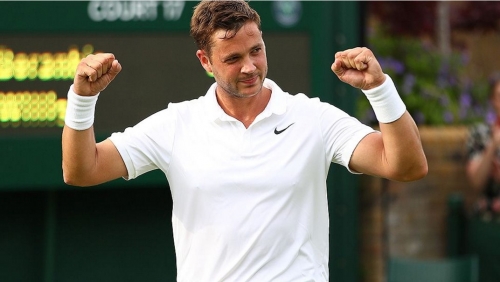 Returning from his Wimbledon centre court match against Roger Federer, Marcus Willis, appeared for Warwick Boat Club in a league match against Coventry and North Warwickshire. Marcus and his partner, Gavin Henderson, Tennis Manager at Warwick Boat Club maintained their 100% unbeaten record.
Marcus appeared in front of an enthusiastic crowd at the club on Saturday and managed to play a few games as an exhibition before rain stopped play.
Still amazed at the enthusiasm generated by his Wimbledon qualification, first round win and match against Roger Federer, Marcus was interview by BBC news:
In celebration of his amazing achievement, Warwick Boat Club has awarded Marcus Life Membership of the club. He will be welcome at Warwick Boat Club for the rest of his life and so can play tennis in one of the most beautiful settings in the country under the walls of Warwick Castle.
You can learn more about Marcus on the BBC.