Futures WIN for Marcus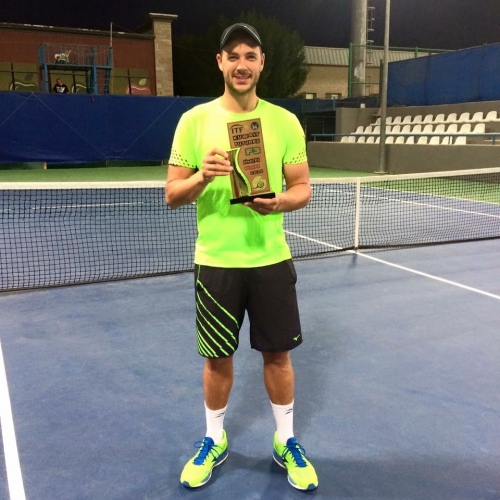 Marcus Willis has won the ITF F3 Futures Tournament in Kuwait. This is his second event following the tennis star's debut event where he reached the second round of Wimbledon early this year where he was placed number 703 in the world rankings. He could move up more than 40 spots from his current position of No. 503 in the rankings.
Marcus dispatched the first two competitors before facing a Davis cup player from Kuwait in the quarter final. Marcus then was against David Perez Sanchez in the Semi finals ranked 273rd in the world. The final was played against Daniel Altmeir, Marcus's doubles partner. It was a close fought affair which went to set point five times. The win has resulted in the ranking jumping from 503rd in the world to 435th.