Boat Club team takes on Avenue challenge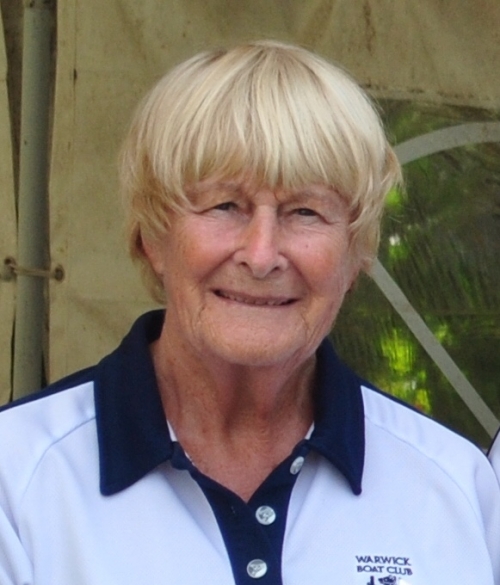 A Boat Club team took part in the Triples Gala at The Avenue in Leamington on Sunday August 11.
One of the team, Colin Harris, reports:
A phone call late Friday evening resulted in Cosette Lawton, Rod Bambridge and Colin Harris playing at The Avenue on Sunday morning to play in a Triples Gala.
We arrived at the club in bright sunshine and looked forward to an enjoyable day's bowling. With a trophy and a cash prize at stake we were under no illusions of the task ahead.This soon proved to be the case when we arrived on the green for our first match.
One player wearing an England (bowls) shirt and other bowls displaying National Championships 2019 stickers. We were up against two of the Smith brothers.We found ourselves 5 - 2 down after 3 ends but pulled back to be level 5 - 5 after 5 ends. Experience then took hold and after the eigth and final end we had lost 6 - 11. Not disgraced.
Cosette (pictured) was in sparkling form and continued her WTT display of the previous week. She was continually peppering the jack with her bowls, ably supported by Rod the opposition was forced to play better to pick up shots. This form put us 2 - 0 up at the first end of the second match but four bad ends saw us down 2 - 12. We picked up after a short break from the rain and a mini revival saw us go down 6 - 13.
The rain was now steady and resulted in many stoppages but the event pushed on. The third match proved to be our best after five ends we were down 2 - 11. A cheer from the sidelines meant our supporter club, in the shape of Jude Bambridge , had arrived. Not to be embarrassed we picked up 3 shots to enter the final end 5 - 11 down. A closely contested head meant the lead kept changing but three superbly weighted bowls from skip Colin resulted in us picking up 5 shots to lose the game 10 - 11. After the game Colin said ' Those three bowls were probably my best ever in a competitive match.' In the final match the weather and fatigue took its toll and we went down 1 - 17. We may not have won any games but we enjoyed ourselves and learnt much, even if it was only how to play wet weather bowls.