Jenny and Jackie winners again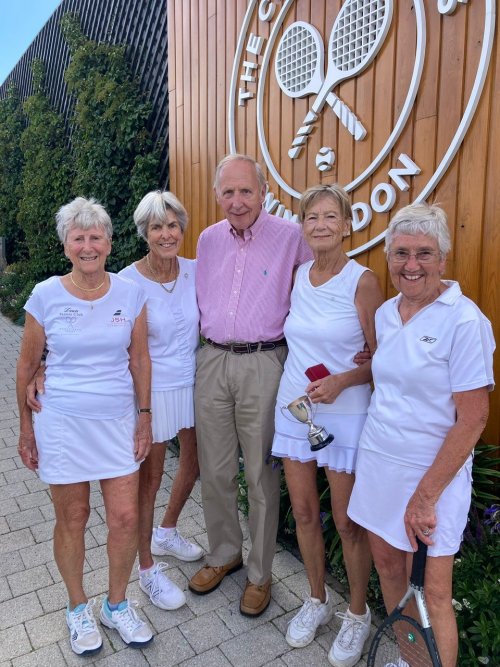 Womens over 80 Singles. Jenny Waggott reached the final loosing to Sue Hill of Surrey
Womens over 80 Doubles Jenny & Fran MacLellan beat Dorothy Bamber & Carol Davis to win the title.
Womens over 75 Singles Jackie Robinson reached the semi final losing to the eventual winner Binnie Blackburn
Womens over 75 Doubles Jackie together with Penny Sheehan won the title
Men's over 50 Singles. Andy Davidson lost to number 2 seed and eventual winner, Nick Adams 6-4, 6-2 in the semi-final.
Well done all!