Slick Chick Wins Gold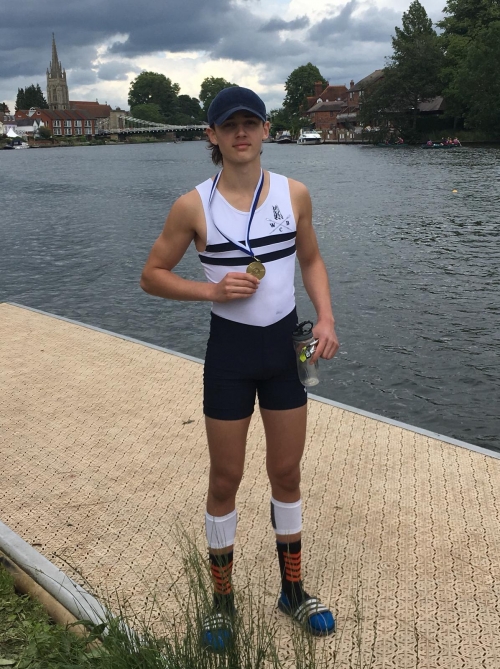 Warwick Boat Club member Charlie Chick (pictured) is on the fringe of national honours after taking "gold" at a major competition at the weekend.
Chick, aged 16, came first in the single scull event at the Marlow Town Regatta held on the River Thames. Now he has been selected for trials with the GB rowing squad.
A former pupil at Stowe School, Chick won gold after coming up against top rowers from leading independent schools.
"Winning was great but to then be selected for the forthcoming GB trials is a fabulous bonus," said Chick, who has been a member of Warwick Boat Club since 2018.