ITF World Masters team championships result for WBC players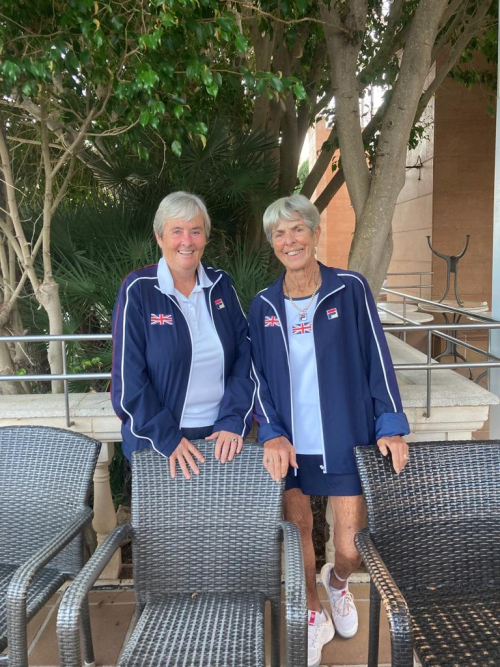 Jenny Waggott was a member of the over-80 team and they got the bronze medal. They had 9 teams and were divided into 3 sections for the round robin stage. This they won easily with Jen playing the number 2 singles. They then had to play a round robin against USA and France. Jen again played the number 2 singles first against USA where she lost in the 3rd set tie break, having had a match point but they won the dead doubles. Against France sadly she and Francis McLellan both lost their singles so they came 3rd.
Jackie Robinson was a member of the over-75 team that came 5th . In the round robin stage they beat Switzerland and South Africa 3-0 with Jackie playing the doubles but lost to Finland. It was one all after the 2 singles and then our doubles team lost 10/6 in the 3rd set tie break. The team therefore went into the 5th-8th spot, beating Canada 3-0. Jackie again played the doubles and then beat Germany to come 5th.