2023 Seniors European Inter Club Championships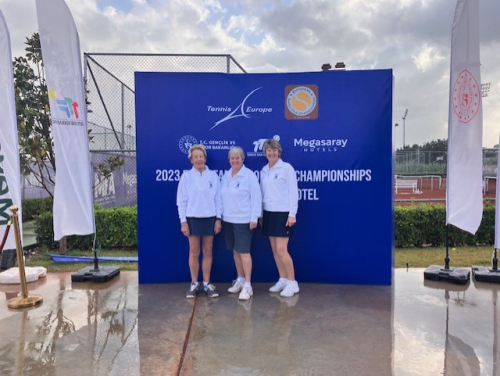 WBC Women over 70 team qualified for this years event by reaching the final of the 2022 GB Event. Sadly several of our players were injured and in the end the team consisted of Jackie Robinson, Liz Graham and Diana Best.
We lost 3-0 to the winning team the 45 Club of GB, 2-1 to Rivoli from Italy and 2-1 TC Etten and Padel Club form Holland. The winning ties being by Jackie at Number 1 singles. Several of the matches were extremely close but just didn't result in wins!
A beautiful setting at Megasaray with approximately 36 clay courts, and apart form some rain on the Monday morning glorious blue skies all week.